Take your productivity to new heights
Optimise your office productivity with the MP C4503(A)SP/MP C5503(A)SP/MP C6003SP. 
These fast and reliable colour multi-function printers are perfect for a variety of demanding office tasks.In a crowded
marketplace they stand out with their support of the increasingly popular SRA3 format.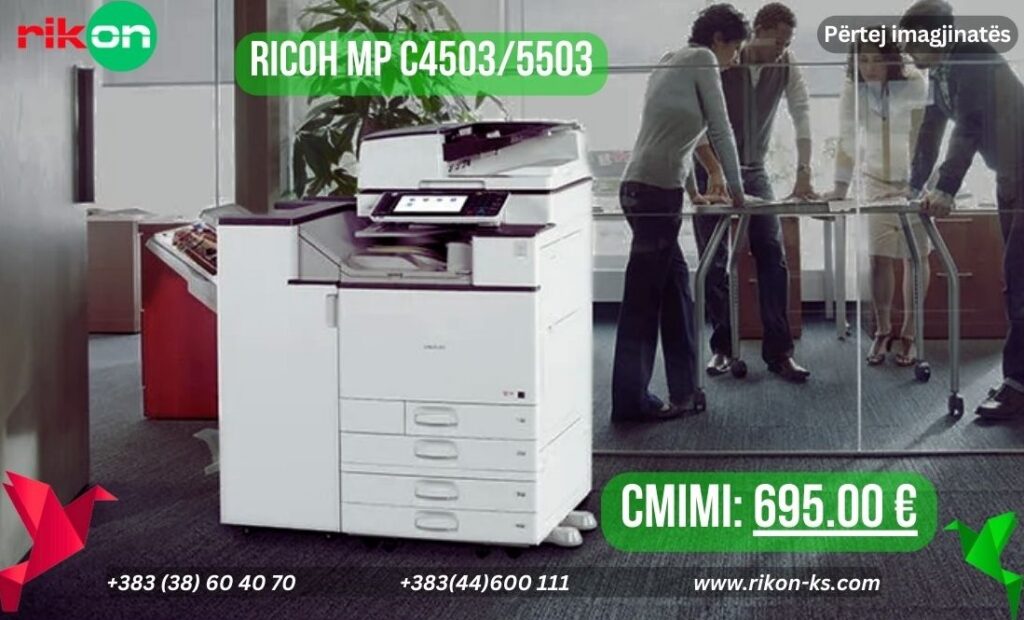 Printo me ngjyra deri në 55 faqe në minut, me rezolucion 1200x1200dpi dhe me skanim deri në 80 ppm… me kosto shumë të ulët…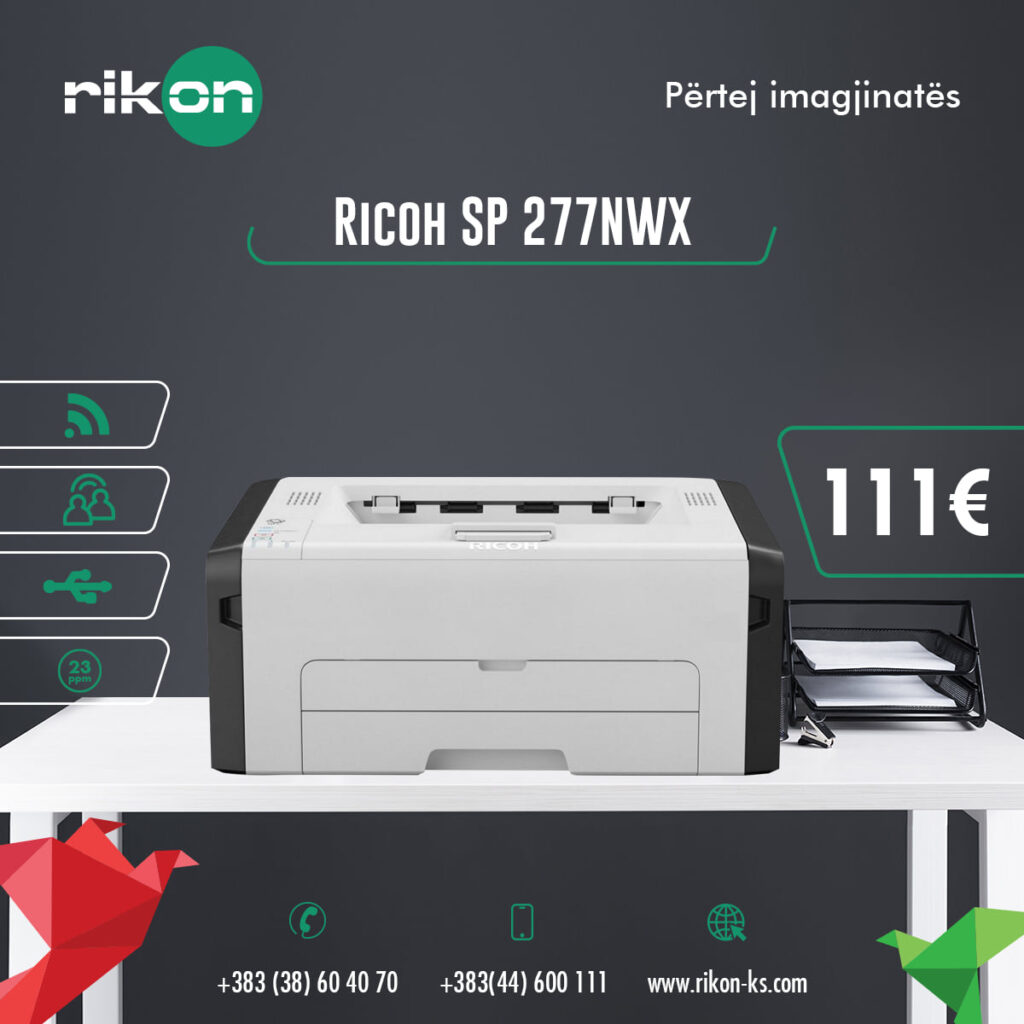 Promotional offer for only 111€ ​
Promotional offer for only 245€ ​​
RICOH SG 3210DNw with a resolution of 4,800 x 1,200 dpi color, WiFi, Network, USB.
This printer is perfect for A4 color printing in any environment. Thanks to low power consumption and much lower cost than most color laser printers. Adapt to the new way of working with this powerful printer.
Promotional offer for only 219€ ​​
Promotional offer for only 1599€